Loved by 20,000+ Aussies
Loved by 20,000+ Aussies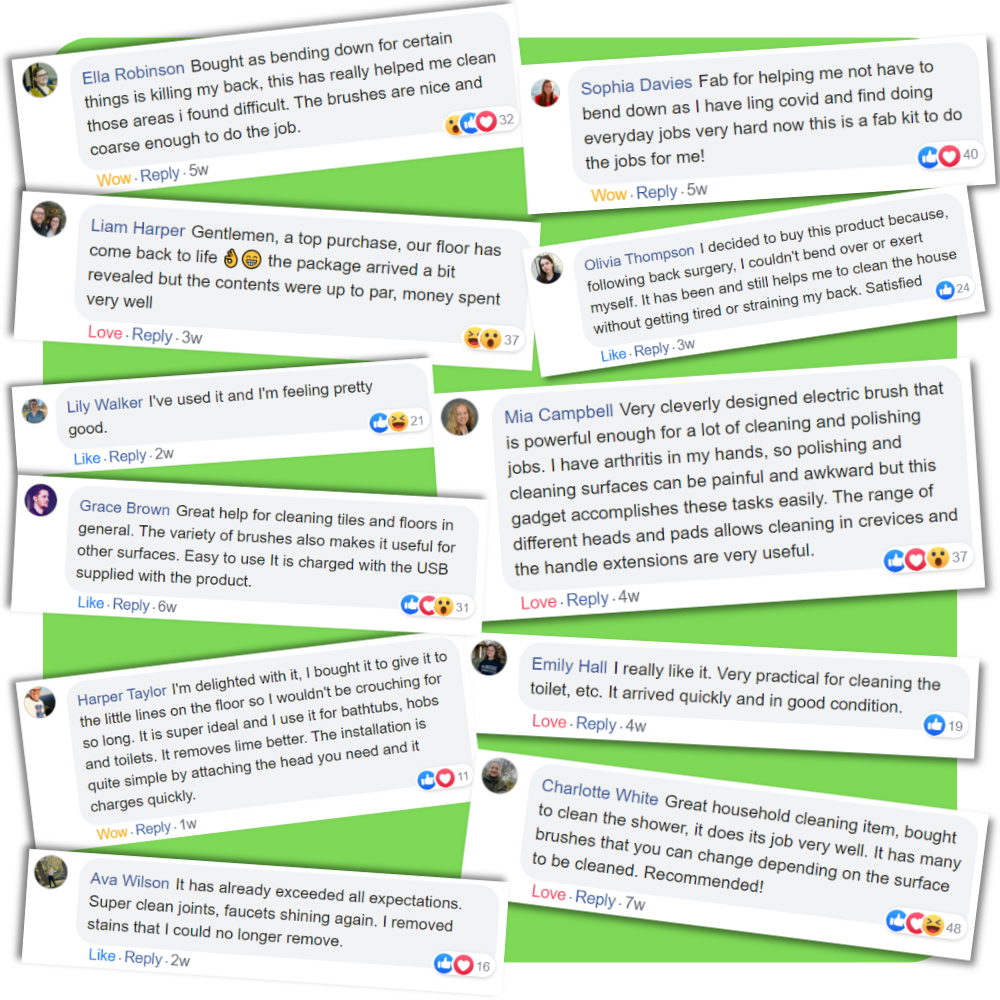 This Cordless Power Scrubber Is Perfect For…
Frequently Asked Questions
What comes in the package?
The package includes the Cordless Power Scrubber, 3 FREE different types of brushes, and a charging cable.
How can the Cordless Power Scrubber make my cleaning tasks easier?
The scrubber's ergonomic design and adjustable handle let you clean hard-to-reach areas without straining your back or climbing ladders.
Is the Cordless Power Scrubber versatile for different surfaces?
Absolutely, the scrubber's replaceable brush heads and powerful motor ensure effective cleaning on bathroom tiles, kitchen surfaces, and even your car's interior and exterior.
How does the Cordless Power Scrubber compare to traditional cleaning methods?
Compared to traditional scrub brushes and sponges, the scrubber offers more efficiency, convenience, and a higher level of cleaning power.Additionally, the scrubber's design minimises strain on your wrists, shoulders, and back, making cleaning less physically demanding.

100 Day Risk Free Trial - Not satisfied? Send them back for a full refund.
100 Day Risk Free Trial

Proudly Australian Owned

20,000+ Happy Aussies
Lifetime Replacement Guarantee
Highly recommend this product. It makes cleaning showers so much easier and results are instant.
So many cleaning heads makes cleaning various things so much easier. Love how convenient it is and cuts my cleaning time in half! Highly recommend