Loved by 20,000+ Aussie Customers
Loved by 20,000+ Aussie Customers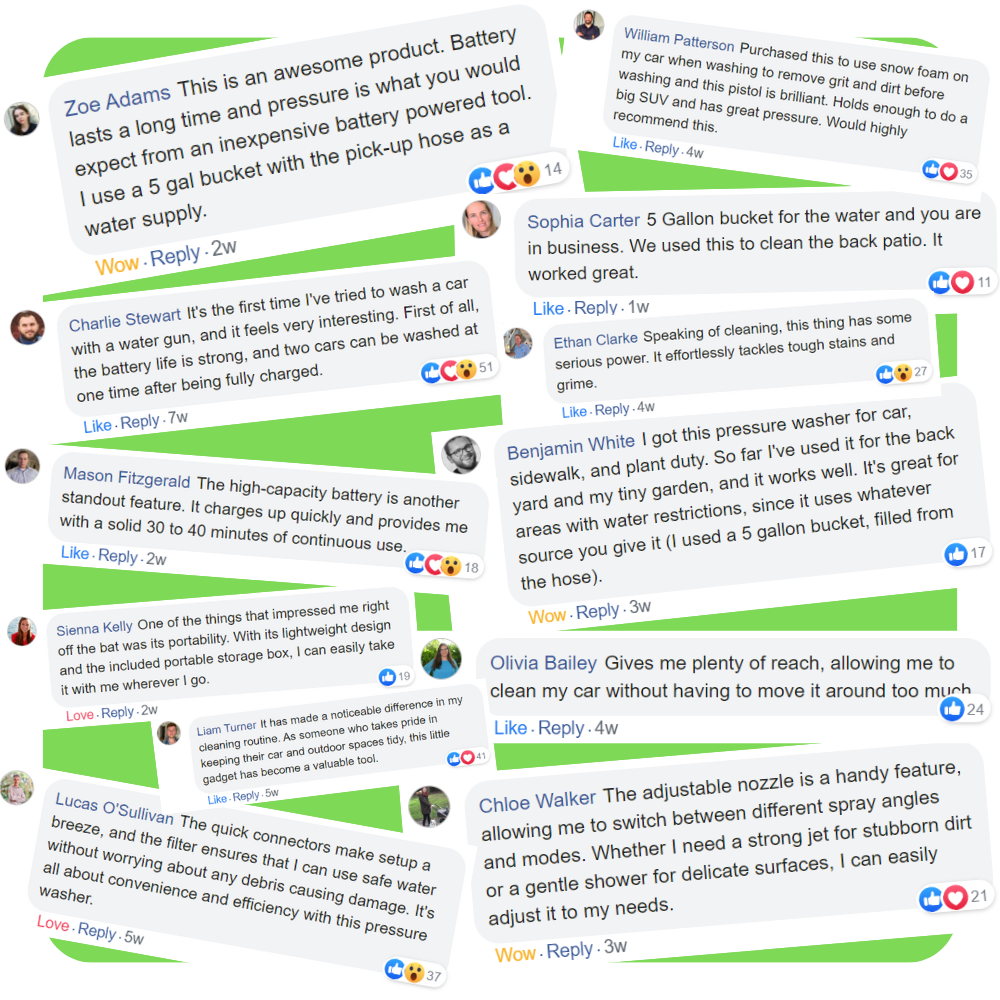 This Cordless Pressure Washer Is Perfect For Washing...
Frequently Asked Questions
What comes in the box?
The package includes a pressure washer, 2 FREE set of batteries, a battery charger, 5M water pipe, 2 nozzles, a soap can, user manual and a storage box.
Is it pressure washer compatible with Makita batteries?
Yes, this pressure washer is compatible with Makita batteries.
What do you mean by cordless?
Our pressure washer is fully cordless meaning you don't need to connect to a water hose to supply water or even a power outlet to generate power for the pressure washer to work. All you need is bucket full of water and a battery (which is provided) to get started with your washing job.
How much pressure does it provide?
The cordless pressure washer provides a pressure of 2.2mpa.
What is the speed output of this?
The speed output of this pressure washer is 6L/min.

100 Day Risk Free Trial - Not satisfied? Send them back for a full refund.
100 Day Risk Free Trial

Proudly Australian Owned

20,000+ Happy Aussies
Lifetime Replacement Guarantee